Did you know?
No student, graduate or undergraduate, has the authority to sign any type of contractual agreement on behalf of the university. This applies to all types of contracts, such as those with performers/lecturers, sound/light companies, photographers, decorators or any other vendor or service provider.
Some contracts are simple, one-page affairs, but many can be complex, containing dozens of legally binding provisions. Even your advisor may not have the expertise needed to sign certain contracts. The Office of Student Engagement is well-versed in the "ins and outs" of contractual agreements, and must review and approve any contract prior to your advisor signing.
Additionally, if you or your advisor sign a contract without this prior approval, it could make you personally liable for the contract, not your organization, or WFU.
Making Calls, Sending Emails: Proceed with Caution!
When making first contact with a potential service provider, be cautious with your language. Avoid saying things that could be construed as a "verbal agreement" that might be binding, even if no paper contract has been signed. Finally found that perfect DJ, face painter or inflatables vendor? Involve your advisor and/or Student Engagement staff ASAP so negotiations can move forward.
---

"You're free on September 5? That's great, and I think $3000 is in our price range. Looking forward to your show, see you then!"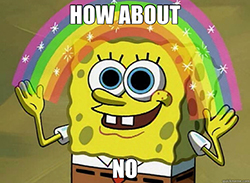 Don't make an accidental commitment!
Saying this would be safer:

"Okay, so I understand you're free on September 5 and would charge $3000 for the appearance. Let me contact our contract review team. We'll get back to you to confirm."
---
In summary, while Student Group members may make the initial inquiries about a potential engagement, your organization advisor should always be involved as discussions for an agreement move forward. When you receive the proposed contract from your service provider, please forward to studentengagement@nullwfu.edu for review and approval prior to signing.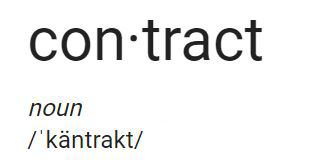 A contract is a legally binding agreement between a service provider and the individual or organization providing compensation for the service.
It spells out the "what, where, when and how much" of the agreement and the responsibilities of all parties involved.
It protects both "buyer" and "seller", helping those involved to avoid unexpected expenses, last-minute changes and other kinds of misunderstandings.
Finally, the contract provides remedies in the event of problems or disputes.