For more information about Leadership at Wake Forest, check out The Leading Deacon, an e-magazine that celebrates student leaders and provides some great leadership resources for your personal and group development!
Check out our holiday edition featuring Engagement Consultant, Rae-Ling Lee!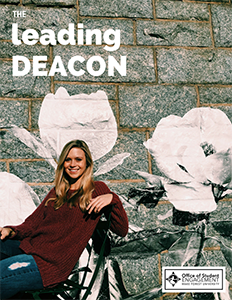 For more information on how to share information regarding leadership opportunities, upcoming events and programs in The Leading Deacon, submit your information here.
Want more The Leading Deacon? Visit the archives.