There are many benefits to getting involved on campus including:
Finding your place
Making lifelong connections and friendships
Building skills and experience
Contributing to the Wake Forest community
Discovering your passion and strengths
Applying skills and knowledge learned in the classroom
Engaging with diverse groups
Promoting your wellbeing
Having fun!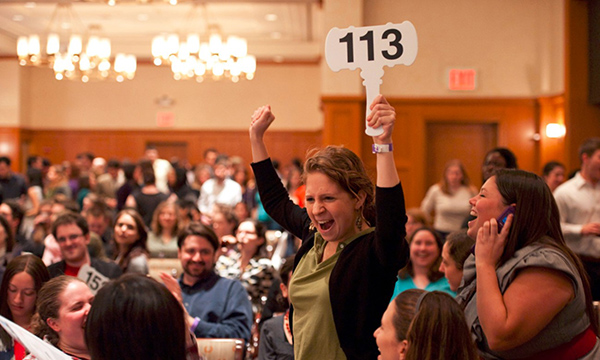 Get a Little Link Loot (or a lot)
Enroll in the Link Loot program to accrue points every time you swipe in at a Link Loot sponsored event or workshop. Each spring students can redeem their points for prizes at a live auction!
You can enroll in the Link Loot Program by joining the Link Loot Program page on the Link. The page will be updated frequently about sponsored Link Loot events and available perks.
There are so many benefits to getting involved on campus. From meeting new people, trying new things (finding yourself and what you like), and simply exploring the endless opportunities that Wake Forest University has to offer. However, perhaps the biggest benefit in getting involved as a student is allowing your voice to be heard. Wake Forest is a small community, which makes it easier for any student to speak up and create their own unique college experience.

Bradley Singleton, WFU Senior