Main Content
Adopt-A-Deac:
A network of faculty and staff volunteers interested in providing caring outreach to Demon Deacons currently living on campus, and rising sophomores.
Get matched up with a volunteer who will check in with you multiple times a week to see if you have any needs, answer questions and provide any possible support.
Click here to sign up. and take advantage of the Wake Forest community assistance.
Any questions about Adopt-A-Deac, please contact Associate Dean for Student Engagement Tim Wilkinson at wilkints@

null

wfu.edu or Operations Manager Lacey Hatcher at hatchels@

null

wfu.edu.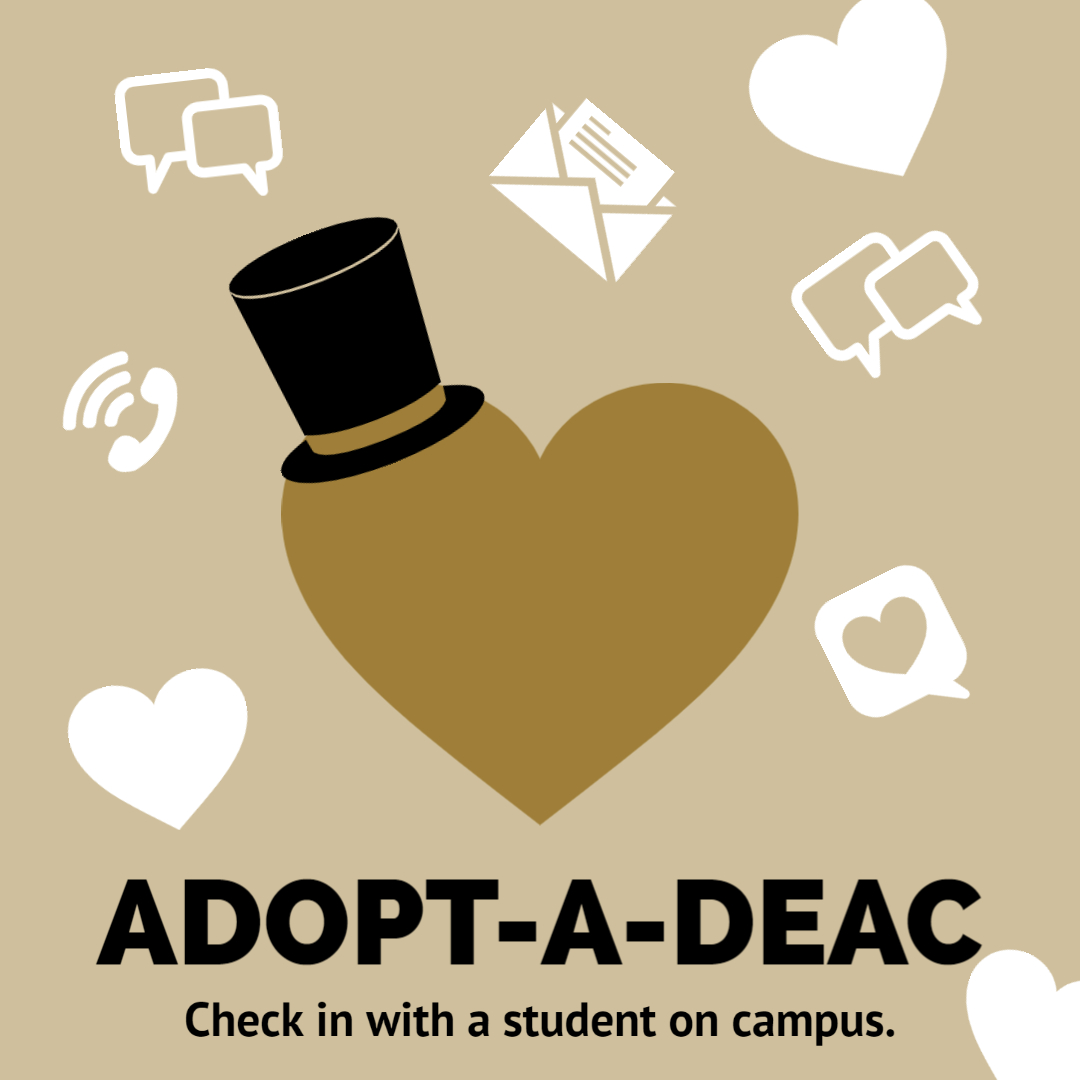 Virtual Office Hours
Virtual Office Hours will be held Monday-Friday from 1pm-5pm.
To access Virtual Office Hours:
Go to Google Meet
Click "Join or start a meeting"
Enter the meeting name: OSEOfficeHours
Join the meeting




April 7, 2020
A message to our Student Leaders from SBAC and SOFO:
SOFO and SBAC hope that you and your loved ones are well and safe. Please be...
Read More »
---
March 27, 2020
Please see the flier below for more information regarding virtual presentations by our finalists for a new culturally-based fraternal... Read More »
---
March 24, 2020
The message below is posted on behalf of Tim Wilkinson, Associate Dean for Student Engagement
---
Greetings Student Organization...
Read More »
---