Main Content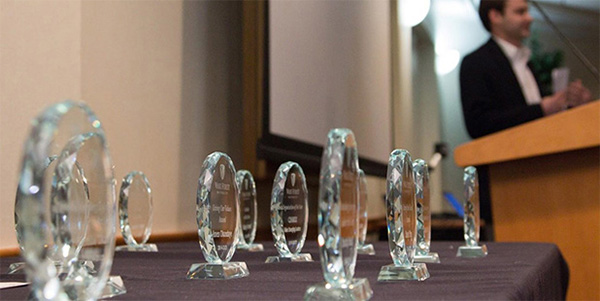 Celebrating the accomplishments of student leaders, advisors, clubs and organizations, the SOAR Awards are presented annually during the spring semester.
2019-2020 Nominations Now Closed – See the winners below!
To recognize the amazing leadership and events hosted by our numerous student organizations, the Office of Student Engagement is excited to announce our 2019-2020 nomination process.
Use our nomination forms to tell us about an amazing student leader, student organization, or advisor. Please be sure to be as detailed as possible in your nomination.

Emerging Leader of the Year
Amani Davis
Living Our Values Award
Christine Pangborn
Thrive Organization of the Year
Spoon University
Thrive Student of the Year
Kaleigh Wingate
The Unsung Hero Award
Ashley Estrela
The Bridge Builder Award
Mariama Jallow

Student Leader of the Year
Burke Preston
Outstanding First Year Student Leader
Jordan Diamond
Outstanding Sophomore Student Leader
Caroline Walker
Outstanding Junior Student Leader
Zach Gregory
Outstanding Senior Student Leader
Mikayla Thomas
Chinuntdet-Crowe Leadership Scholarship Recipient
Mark Sucoloski
Advisor of the Year
Kevin Frazier – Anthony Aston Players
Advisor Achievement Award
Camry Wilborn
Student Organization of the Year
Anthony Aston Players
New Student Organization of the Year
Psychology Club
Event of the Year
Wake N Shake
Outstanding Collaboration of the Year
South & Southeast Asian Holiday Fest – South Asian Students Association, Hindu Students Association, & Asian Student Interest Association
Campus Partner of the Year
Jessica Wallace