Main Content
Looking to start a group?
Student Engagement and Student Government are here to help.
Do you have…
Membership?
A good starting membership is between 10 and 15 undergraduates.
An advisor?
It must be a faculty or staff member at Wake Forest University.
Leadership?
A good Executive Board will consist of a President, Vice President, Secretary, and Treasurer.
Everyone on board?
Your next step will be to create a club Constitution and Bylaws.
It's important to know exactly what you want out of your club and how your club wants to organize itself, and to write down these rules so everyone involved knows what to do and what to expect. Once created, your group's Constitution and Bylaws will be included in your group registration, uploaded to your organization page at The Link for easy review by your members, and kept on file with the Office of Student Engagement.
For more information about creating your group's Constitution and Bylaws, download the Quick Guide.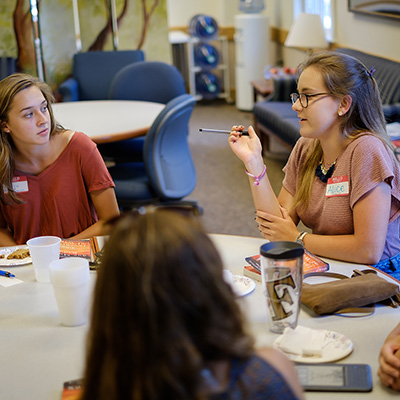 Required documents complete?
You're ready to submit your materials to Kathy Arnett (arnettkc@nullwfu.edu) for review and help with any needed changes.
Once your materials are ready, you'll need to submit a charter application to the Student Organizations Council. After your application is received, a member of SOC will contact you with more information. Please be prepared to give a brief presentation (no longer than five minutes) to SOC. This presentation should cover the general basics of your group: leadership structure, presence on campus, benefits of receiving a charter, and future aspirations.
"

You'll need to be prepared to give a brief presentation to the Student Organizations Council.

"