Main Content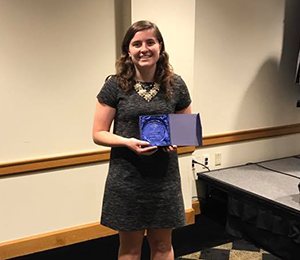 Emerging Leader of the Year
Alison Hoffer
This award recognizes a leader who seeks constant self-improvement. Our recipient tonight has demonstrated a wide breadth of leadership throughout her many organizations including Wake Forest EMS, Beta Beta Beta, ODK, Catholic Community and Alpha Delta Pi. As a nominator commented, this leader is making the most out of her time at Wake Forest and truly wants to leave this place better than she found it.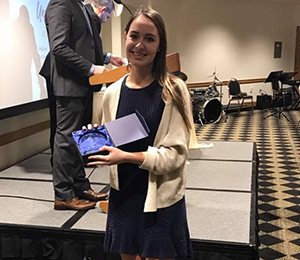 The Unsung Hero Award
Elizabeth King
An unsung hero is someone who works hard for the betterment of others, without the goal of being recognized. This is at the heart of Pro Humanitate and is an example of the type of leaders Wake Forest seeks to develop. This recipients works tirelessly to preserve the rich traditions of "Mother so Dear" while creating new traditions that will continue to flourish long after her graduation.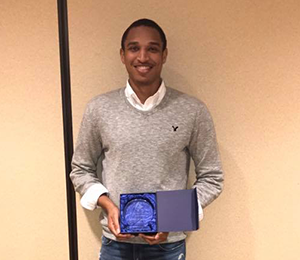 Living Our Values Award
Bradley Singleton
This award recognizes a student who lives and exemplifies Pro Humanitate in all aspects of his leadership. He works hard to help all students find their place and brings laughter along the way. You might recognize his golden radio voice from DeacConnection or the many events he has hosted over the past four years.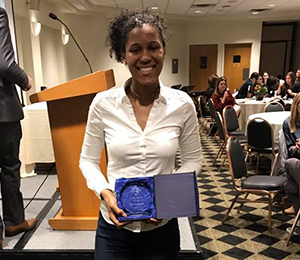 The Bridge Builder Award
Nia McIntosh
There are two kinds of people; those who build bridges, and then there are the people who walk across the bridges as though they built them. The bridge builders are few and far between. This student has helped bridge the gap between the many diverse communities on campus. This student challenges us to think "who isn't at the table" and strives to build cultural competency among her peers.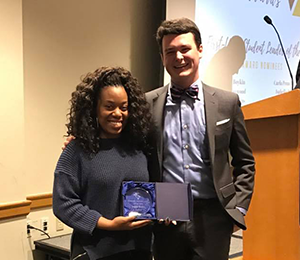 Outstanding First Year Student Leader
Regine Boykin
This student leader quickly found her place on campus and exhibited strong leadership skills in the advancement of the Women's Center. She spearheaded multiple initiatives including Women's History Month, T.G.I. Feminism, marketing campaigns and much more. She will serve as an Intercultural Ambassador in 2017-18.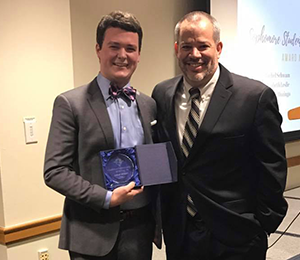 Outstanding Sophomore Student Leader
Arthur Willson
The recipient of this award works very hard to make a positive impact on this campus. As a member of the Student Organizations Council and the Student Activities Fee Committee, he assists in "helping every Deacon find their place. A leader in Deacon Camp, TEDx, Alpha Kappa Psi, and the winner of DeacTank, he is an innovative and forward thinker.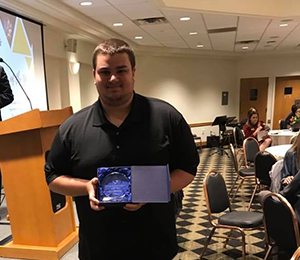 Outstanding Junior Student Leader
Ben Weekley
You can find this leader on campus early each fall leading Deacon Camp, Traditions Council, and in the front row of any Demon Deacon athletic event.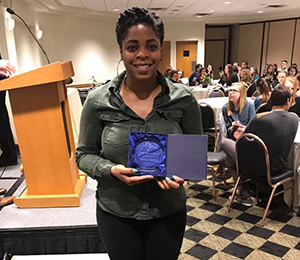 Outstanding Senior Student Leader
Ben Weekley
This senior has spent the past four years instilling change through various programs, outstanding leadership, and endless devotion to Wake Forest. From starting Branches Social Justice Retreat to leading Wake Alternative Breaks, this student leader truly exemplifies our motto, Pro Humanitate. Diversity and inclusion are the core of this leader's passion and her accomplishments are numerous and far reaching.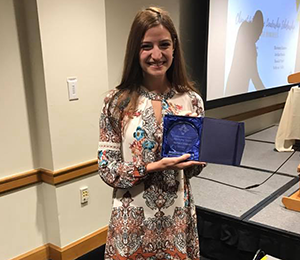 Chinuntdet-Crowe Leadership Scholarship Recipient
Mariana Linares
Mariana is a member of the Wake Forest Dance Team. Through this experience, she has become an official D1 Student athlete and competed at UDA Nationals receiving 5th place in the Worlds competition. She is a trained PREPARE facilitator and student advisor and tutor. As an advisor, she assisted students with their academic and social transition into college. She currently serves as Project Pumpkin's "Head Pumpkin".
Learn More about Mariana and the Chinuntdet-Crowe Leadership Scholarship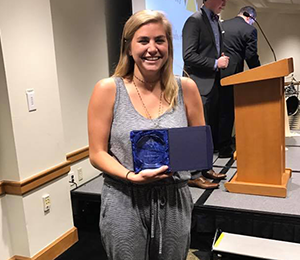 Student Leader of the Year
Moira Sweeney
"A leader is one who knows the way, goes the way, and shows the way." This year's recipient is a big thinker, inspires others to envision what can be, while being an effective manager of people. Throughout her four year involvement in numerous student organizations, including Wake n' Shake, Hydrating Humanitate, Chi Omega, Admissions Ambassador, Students Helping Honduras, the Student Giving Campaign and many more, she is a respected leader and mentor to her peers, faculty, and staff.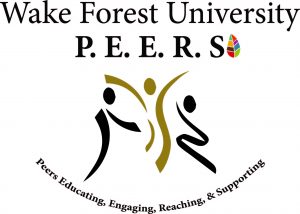 Thrive Award
P.E.E.R. Educators
The WFU P.E.E.R.S. are nationally-certified peer educators dedicated to providing campus opportunities that promote the eight dimensions of Thrive and priority areas of stress/mental health, sexual violence, alcohol and substance abuse prevention. During the 2006-2017 academic year, the P.E.E.R.S. produced program to enhance the wellbeing and healthy decision making of their fellow peers: Cash Cab, Wake the Beautiful, 30 days of Thanks, Self-Care Week, Safe Spring Break, Alcohol Screening Day, and Signs of Stress. Thank you Peers for Engaging, Educating, Reaching, and Supporting.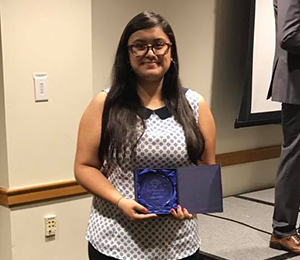 Roll Humanitate
Delta Xi Phi Multicultural Sorority
This award is presented by WFU Student Government, recognizing the commitment to serving the local community exhibited by the women of Delta Xi Phi Multicultural sorority as they raised 2,330 rolls to be donated to the Bethesda Center for the Homeless.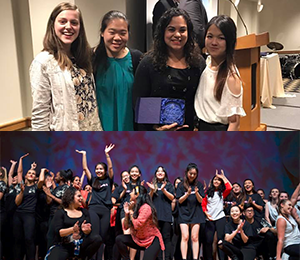 Outstanding Collaboration of the Year
Throwbacks Spring Dance Showcase
Exhibiting dances from different cultures and promoting fun through teamwork, the winner of this year's Collaboration of the Year successfully brought together 6 student organizations, and even convinced some staff to join in.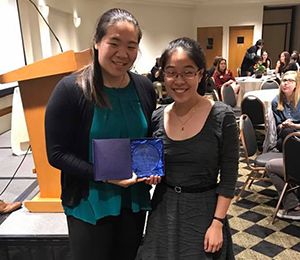 Link Champion
Taekwondo Club
This organization is dedicated to collaboration and the utilization of new programs. With the implementation of The Link this year, the club has taken measures to understand the many advantages of using The Link, participated in the training, and has used this platform to its full potential.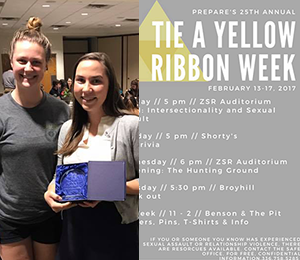 Event of the Year
PREPARE: Tie a Yellow Ribbon Week
With a powerful keynote speaker, a cappella groups, glow sticks and collaborations, this year marked the 25th anniversary of this impactful and well-planned week-long event dedicated to educating our community about safe and supportive spaces for survivors of sexual misconduct at WFU.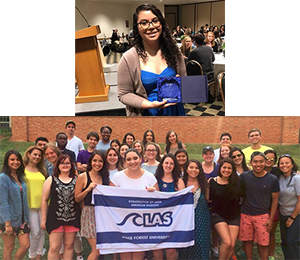 Student Organization of the Year
Organization of Latin American Students (OLAS)
From hosting "ZSR en la Noche" to Latino Awareness Week, this organization has made their presence known on campus, collaborating with numerous student organizations, including the Greek community. This group has provided over 10 philanthropy events to its members both on and off campus. They love to teach others about their culture, food, music and dance.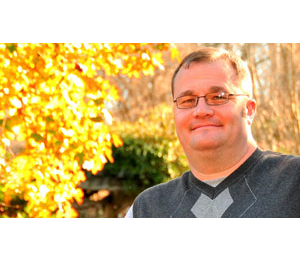 Campus Partner of the Year
August Vernon
The recipient of this award is selfless, dedicated and cares deeply for the safety and security of the Wake Forest community. He is deliberate and purposeful in planning for large or "high risk" events on campus, including campus partners in discussions about response and support for events such as Senior Fifth, President's Ball, football games and Student Union concerts.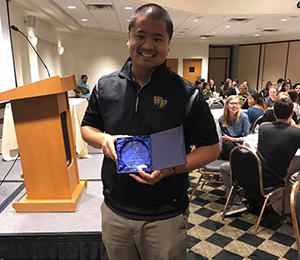 Advisor of the Year
Anthony Tang
This winner is a mentor,a leader and a visionary for their organization. He encourages the members to "think big" and plan events that would be exceptionally great for the community. He is a true advocate of all things Wake Forest and seeks to get students involved around traditions that enrich the Wake Forest experience for all. His enthusiasm makes others passionate about creating a sense of community through traditions, both old and new.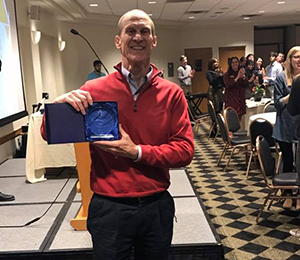 Advisor Achievement Award
Mike Ford
With 36 years of service to Wake Forest University, this recipient has been influencing students, faculty and staff with a passion, energy and spirit that is both genuine and infectious. He has worked with Student Activities, Orientation Programs, Greek Life, Student Government, Leadership Programs, Student Organization and Student Philanthropies. He is the brains behind CHARGE, Deacon Camp, Project Pumpkin, Hit the Bricks, Wake N' Shake, D.E.S.K. and many other traditional programs that will continue to thrive for years to come.