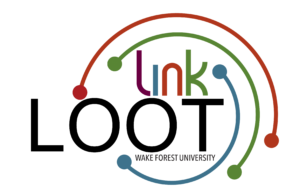 Congratulations to the Anthony Aston Players and ASIA for hosting Link Loot events this semester! By random drawing, they have won a custom table cloth!
Swipe for Swag! Link Loot is a great way to earn points for attending campus events and then redeem them at the Link Loot Auction in April 2019. When your student organization hosts events, register them on the Link and check that you want them to be Link Loot eligible!  One of the staff members from the Link Team will reach out with directions and point values. Next semester, we will host another drawing for any student organization who hosts a Link Loot event!
For questions about The Link or Link Loot contact The Link Team at thelink@nullwfu.edu.