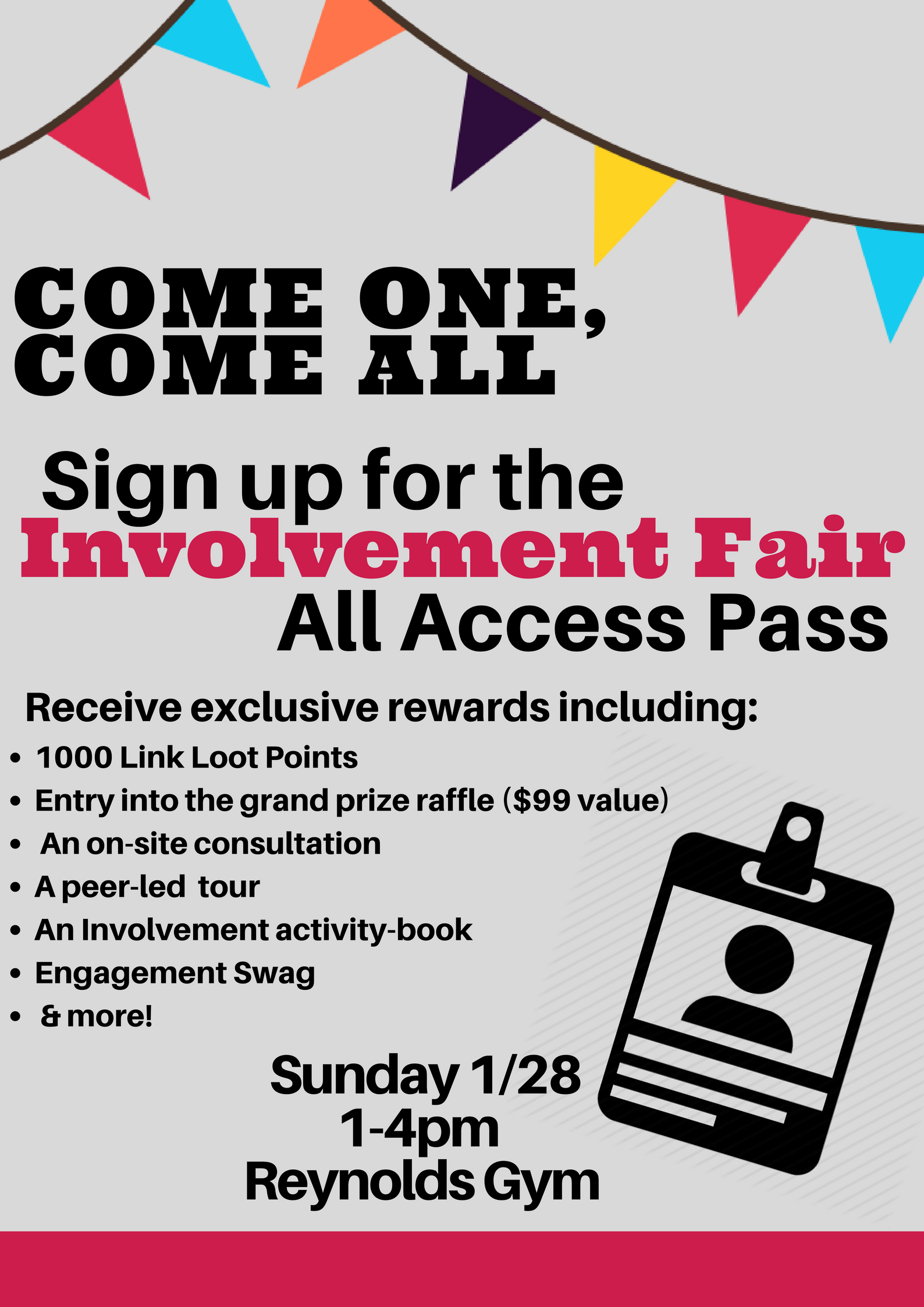 Looking for ways to get involved on campus? The Spring Involvement Fair on Sunday, 1/28 is your one-stop shop, and there's no better way to experience the Fair than through our All Access Pass.
Signing up for the Spring Involvement Fair All Access Pass gives you the opportunity to meet with involvement experts and receive additional support and swag!
Sign up for the All Access Pass
All Access Pass Holders will receive:
Frozen Yogurt
1000 Link Loot Points
Entry into the grand prize raffle ($99 value)
An Engagement Consultation
A peer-led tour of the Spring Involvement Fair
An Individualized Involvement Plan activity-book
Engagement Swag

& more!
Additionally, you can also complete an Involvement Interest form to receive follow-up services from an Engagement Consultant.
Submit Involvement Interest Form
If you have questions regarding the Spring Involvement Fair, please contact the Office of Student Engagement.
Thanks and we'll see you there!