Main Content
Introducing Fireside on Manchester
Who has fire pits, Adirondack chairs and plenty of open air space to distance responsibly? You do. Welcome to Fireside on Manchester, your cozy, multipurpose environment designed to make social distancing a little more manageable.
This new outdoor gathering space will allow for informal space to socialize and reservable spaces for student organizations to host open events.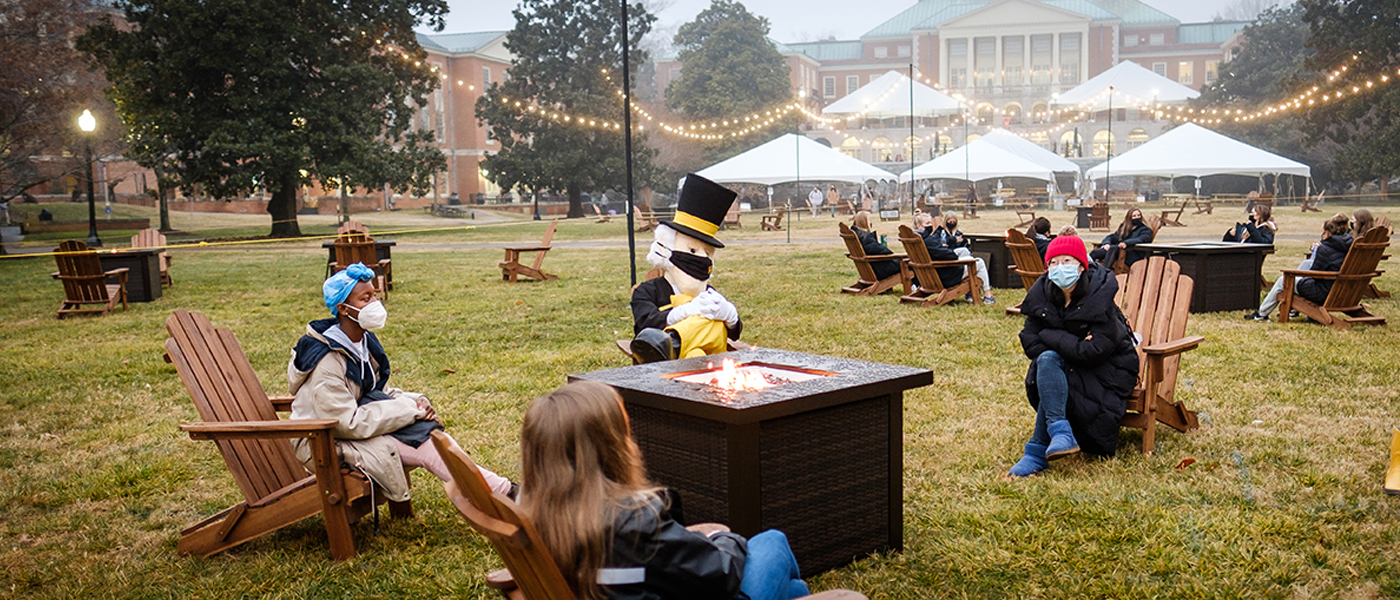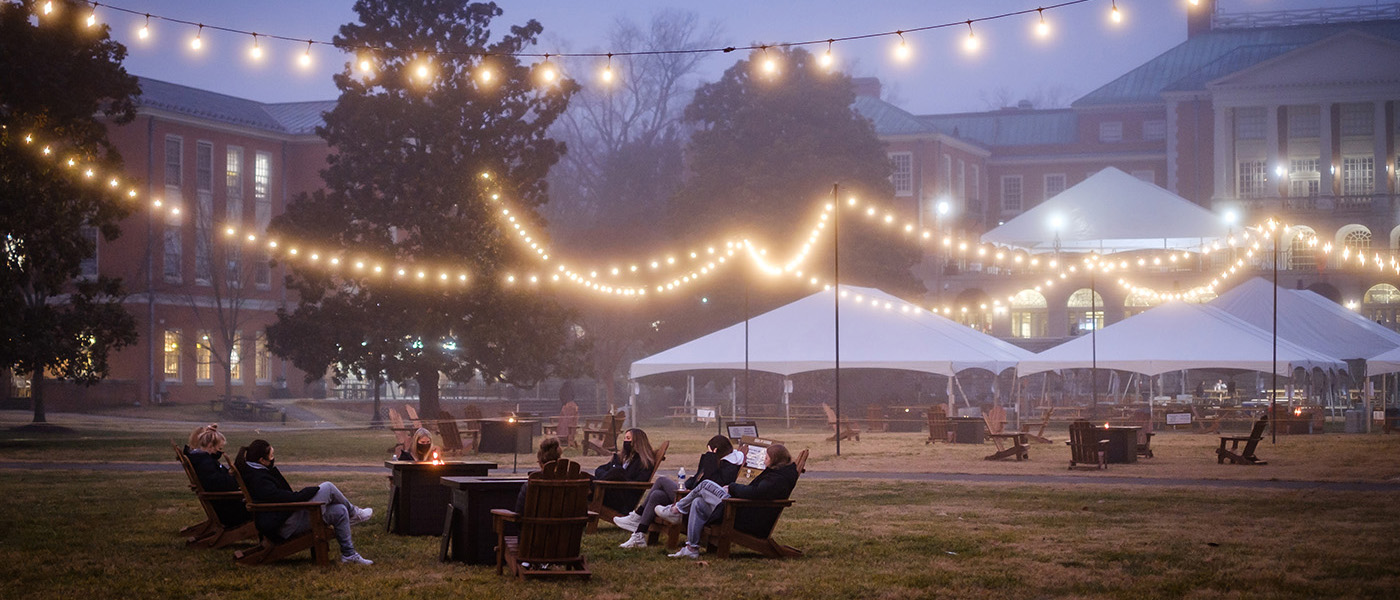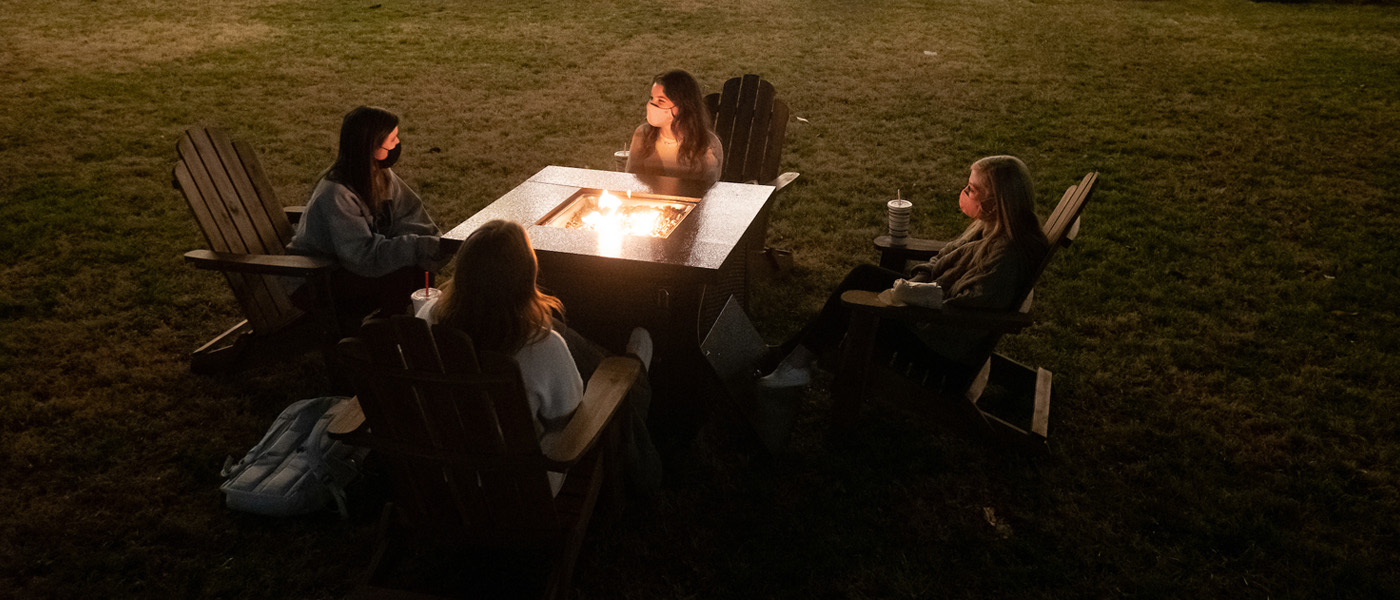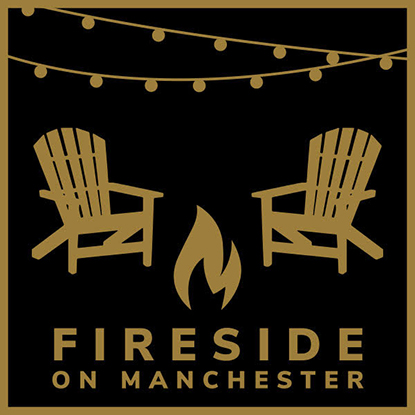 Hours
---
Seating Open
8:30 a.m. – 10 p.m. daily
Fire Pits Lit
5 p.m. – 10 p.m. daily
Reserving Space
Refer to the
"Interested in Hosting an Event"
at the bottom of this page
For your safety, the area is monitored by camera 24/7
Open to on-campus, off-campus, and graduate students, faculty and staff
Face coverings must be worn in accordance with University policy
Social distancing (6ft+) must be maintained. Chairs will be spaced out accordingly
Firepits will be turned on and off by approved, trained staff only
No smoking permitted
Furniture must not be moved (chairs can be rotated/pivoted)
Section B is casual gathering space
Section C and stage area will be reservable through Deacon Space (also available for casual gathering when not reserved)
Procedures may change in accordance with University Operating Level status
Download and review the Full Safety Protocols
Get the Corq App
Stay connected to what's happening. Download the Corq app for Fireside on Manchester event information and touchless check-in (for events with a required RSVP). Available at the Apple Store and Google Play.
Once you download the app and select Wake Forest as your campus, sign in with your WFU gmail account to view and register for student-only events.